Yearbooks now on sale!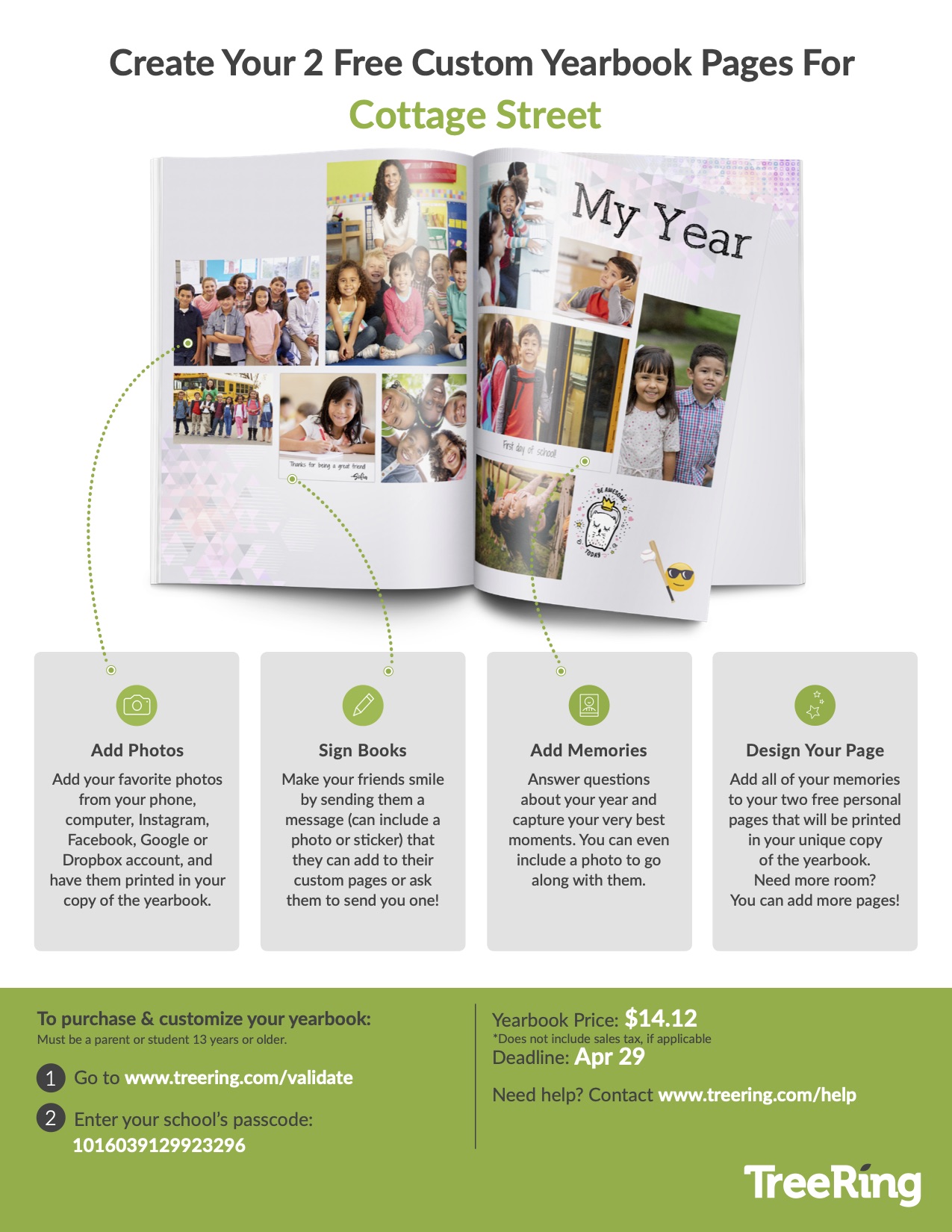 Yearbooks now on sale!

New this year, every student will get two free pages, printed only in their unique copy of the yearbook, to fill with personal photos, memories, and e-signatures/messages from their Cottage friends/teachers!  Our new publisher TreeRing will also plant a tree for every yearbook purchased.

To purchase a yearbook and begin customizing your child's pages, go to treering.com/validate and enter our school's passcode: 1016039129923296
Please see attached handout for more instructions.  Have fun!   

Deadline to purchase your yearbook is: April 29

We are still missing 80 students' photos from those who missed Picture Day.  Please fill out the following form and submit your own portrait style photo so he/she can be included in the yearbook. 
https://forms.gle/cgXrHvXJDkApsghg7

To contribute candid photos for the yearbook of your child learning at home or with other Cottage friends, use the link above or add to this Google photos album. Be sure to include the student(s) name/grade:  https://photos.app.goo.gl/kTiL27ZZBvemUd9x6

Email 

[email protected]

 for any questions. 
---